November 30th is the feast day of St. Andrew the Apostle. St. Andrew was the very first disciple called by Our Lord, and he is the one who got his brother, St. Peter, to become Jesus' disciple too.
We all know how the rest turned out.
In keeping with his role as "the first", the feast of St. Andrew marks the beginning of a new liturgical year with the start of Advent: the Sunday that falls nearest to St. Andrew's feast day on November 30th is always the first Sunday of Advent.
There are many popular traditions associated with St. Andrew's feast day, especially in those countries that have him as their patron saint: Scotland and Russia.
But the most popular St. Andrew's feast day tradition is for everyone, and that is the tradition to begin a Christmas novena prayer on St. Andrew's feast day.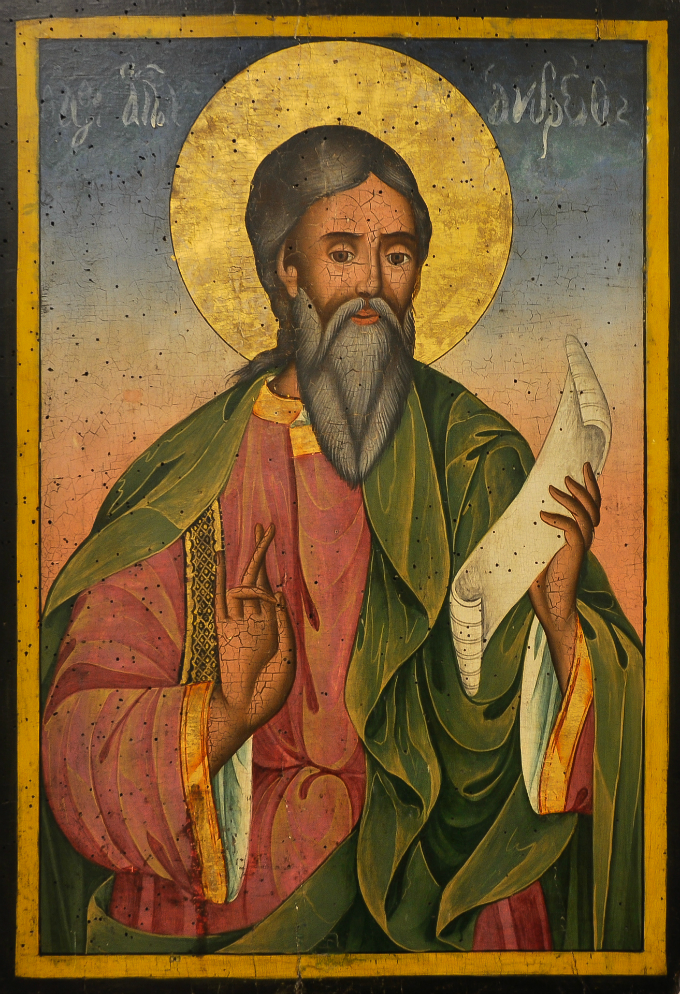 It's called the St. Andrew Christmas Novena, or more simply, The Christmas Novena, and it's a wonderful way to enter into the Advent season that is marked by a time of anticipation, penance, and prayer.
While the origins of this prayer are unknown, it is over 100 years old (at least) and may have come from Ireland.
If the St. Andrew novena was prayed as a regular nine-day novena, it would end on the Feast of the Immaculate Conception on December 8th. However, this novena prayer is actually traditionally prayed much longer than nine days—it is prayed through all four weeks of Advent.
It is piously believed that whoever recites the St. Andrew Christmas novena prayer FIFTEEN times each day from the feast of St. Andrew (November 30th) until Christmas Eve will obtain the favor requested.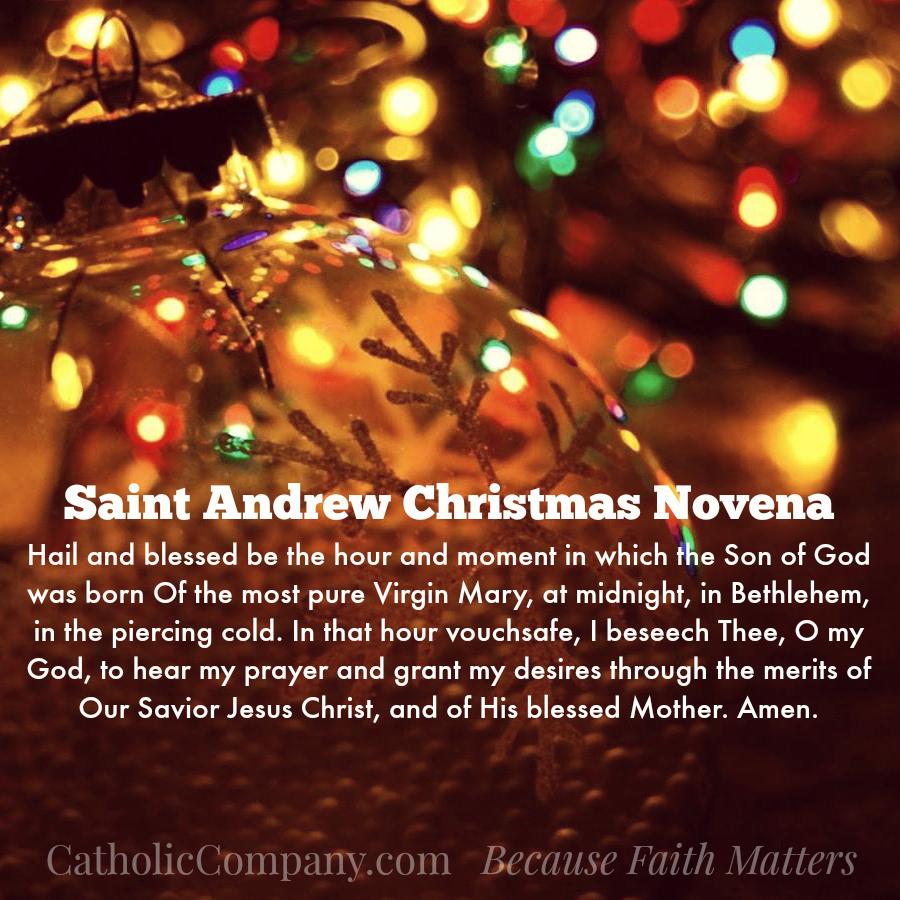 It won't be easy to pray this novena 15 times a day for 25 days, but if you are able to, this prayer will undoubtedly leave your heart well-prepared to welcome the coming of Christ. The beauty and sweetness of this prayer will unfold for you through its daily recitation, allowing you to meditate more fully on the profound mystery of the Incarnation.
Go ahead and memorize it, copy and save it to your desktop, print it out and stick it to your car dashboard, write it on your arm, or whatever you need to do to help you remember to pray it each day until Christmas Eve!

St. Andrew Christmas Novena

Hail and blessed be the hour and moment
in which the Son of God was born
Of the most pure Virgin Mary,
at midnight, in Bethlehem, in piercing cold.
In that hour vouchsafe, I beseech Thee,
O my God, to hear my prayer and grant my desires
through the merits of Our Savior
Jesus Christ, and of His blessed Mother.
Amen.
Prayer is an essential part of Advent. Reciting this special novena prayer each day is a simple yet beautiful way to celebrate the spiritual significance of the Advent season and to experience a deeper conversion to the heart of Jesus. The St. Andrew Christmas novena is commonly found in many Advent prayer books which are also loaded with many other beautiful prayers and traditions for this time of year.
To make it easier to remember to pray the the novena, and keep track of the fifteen prayers, we've designed a St. Andrew Novena Bracelet specifically for this devotion! It comes with a prayer card of the novena so you can pray wherever you are throughout the day.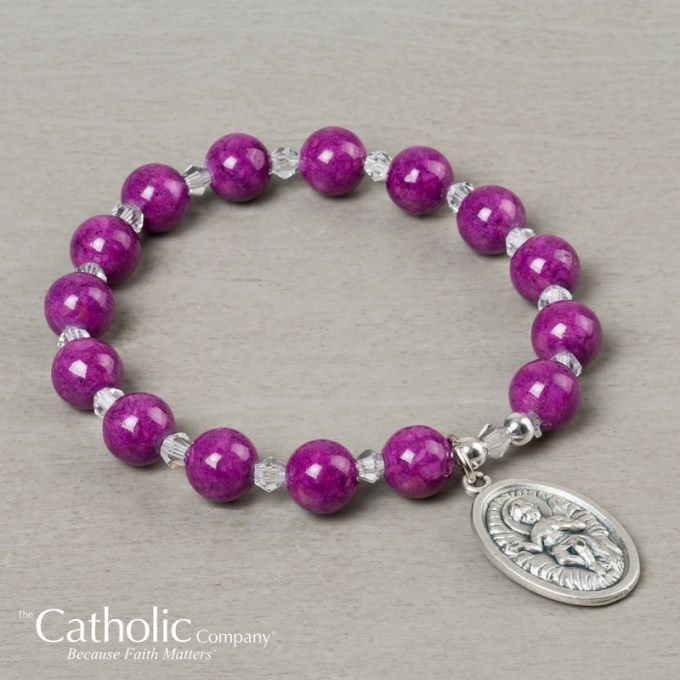 Click here to shop our St. Andrew Christmas Novena Bracelet.
Have you made the St. Andrew Christmas novena a part of your Advent prayers in the past? If so, what blessings and graces did you receive?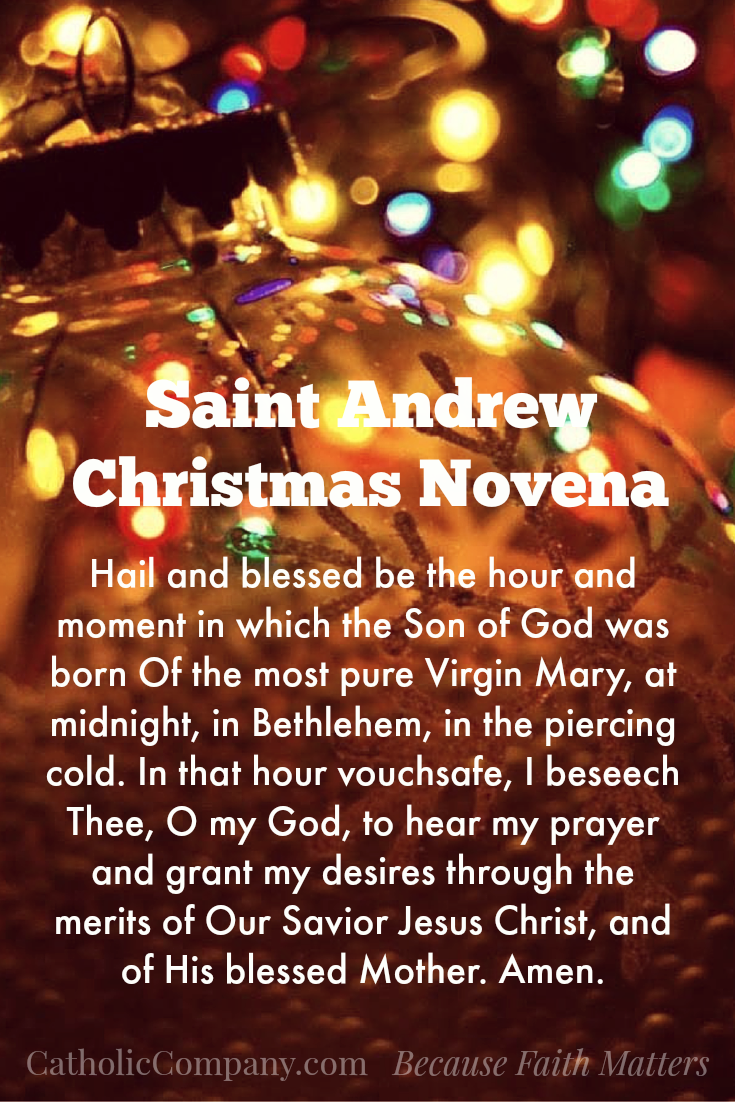 This article has been updated and was originally published in November 2012. © The Catholic Company. All rights reserved.