Happy Father's Day to all of you fathers!

Now more than ever, our world is in great need of strong, loving dads who are present to their family with a loving heart. God's grace is abundant and He is longing to give it to all who ask!

Fatherhood is a holy responsibility, because it is a reflection of God the Father. Men are called to lead and serve their families, and to pray for them—an important and beautiful task!

Here is a prayer that a father can say daily for his family.
A Father's Pray for His Wife and Children:
Heavenly Father, I thank you for the gift of my family, for whom I now pray and upon whom I now ask you to shower your blessings. With Saint Joseph as my guide, may I always be ready to spend my life for them.

Bless my wife whom you have given to me as my spouse, sharing in your wondrous work of creation. May I see her as my equal and treat her with the love of Christ for his Church. May Mary be her guide and help her to find your peace and your grace.

Bless my children with your life and presence. May the example of your Son be the foundation upon which their lives are built, that the Gospel may always be their hope and support.

I ask you, Father, to protect and bless my family. Watch over it so that in the strength of your love its members may enjoy prosperity, possess the gift of your peace and, as the Church alive in this home, always bear witness to your glory in the world.

Amen.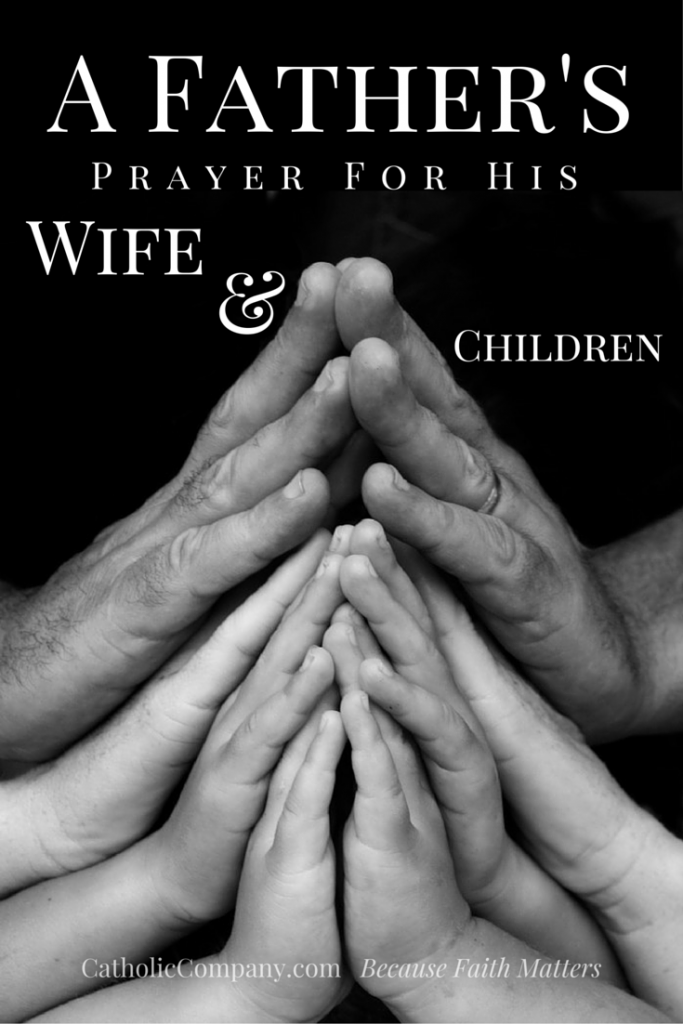 This article has been updated and was originally published in June 2015 © The Catholic Company