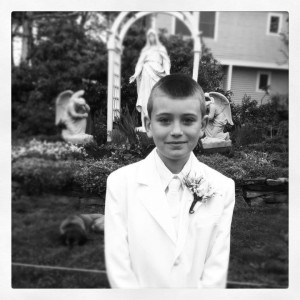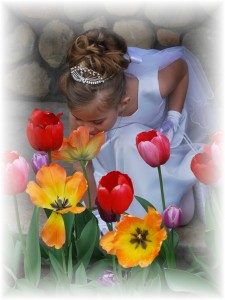 (Shown above: George and Madelyn, two of our Honorable Mentions)
Thanks to all this year's First Communicants who submitted photos for The Catholic Company's 5th annual First Communion Photo Contest.  This year we had the most entries ever!  With all the excellent photo entries, our staff had a hard time choosing only four winners. But, at last, the votes have all been tallied and we're ready to unveil our winners.
View our 2012 First Communion Photo Contest winners by clicking here.  To view all 2012 photo submissions, click here.
Our Grand Prize winner (Amelia) will receive a $100 gift card to The Catholic Company.  Our three Honorable Mentions (Caleb, Madelyn, and George) will receive a $50 gift card to The Catholic Company.
Thank you for sharing these wonderful photos as you celebrated your First Communion!